Manfaat Menggunakan IT Services:
Semakin banyak kontrol pada data bisnis berarti lebih banyak kontrol pada pertumbuhan bisnis dan skalabilitas. Menyediakan data real-time dan analisis yang lebih baik untuk inovasi yang lebih besar sambil menghemat biaya dan penyimpanan. IT Services emungkinkan Anda untuk fokus pada inovasi bisnis Anda!
Fitur IT Service:
Layanan managed desktop dan laptop
Implementasi dan integrasi sistem
Infrastruktur TI (Cloud, Hybrid, dan Lokal)
Managed Desktop and Laptop Services


Jenis Penyediaan:
1. Penyewaan Perangkat Keras dan Perangkat Lunak
• Pemilihan brand dan manufaktur komputasi terkemuka
• Lisensi dan manajemen software
• Penetapan biaya/tarif bulanan per karyawan
2. Suplai Hardware dan Software
• Proses pengadaan yang terkelola dan terencana
• Rencana dan opsi pembiayaan yang transparan untuk kepemilikan penuh.
• Program kepemilikan hardware per karyawan.
IT Infrastructures and System Integrations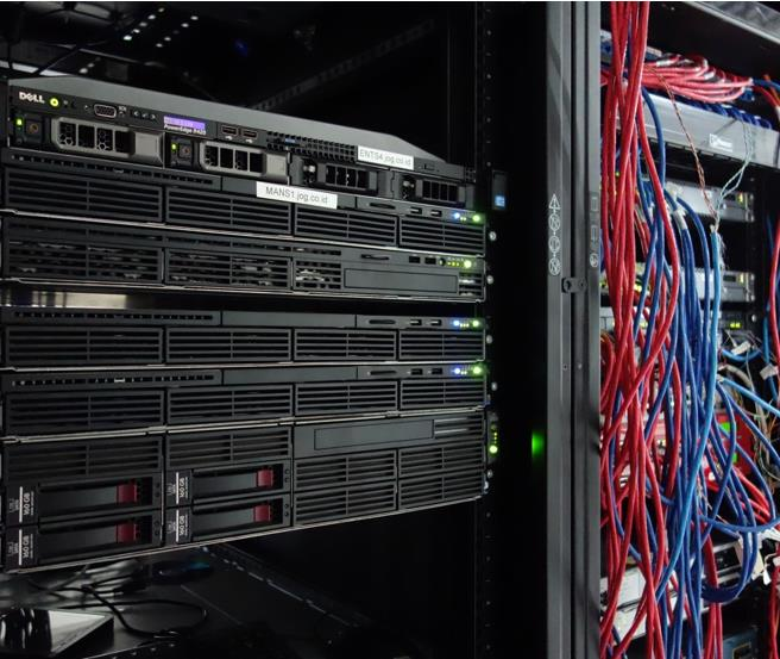 Sistem Jaringan Cloud-Friendly dan On-premise Infrastruktur 

Kami menyediakan infrastruktur custom network yang packaged atau komplit. Abhitech bertujuan untuk selalu memenuhi kebutuhan saat ini dengan mempertimbangkan skalabilitas melalui pendekatan desain modular. Network Anda dan keamanannya harus mendukung pertumbuhan bisnis dan perkembangan di masa depan.
Cloud dan Hybrid (On-premise) Server, Systems Infrastructures
Kami menyediakan konsultasi dan instalasi lengkap untuk sistem server bisnis kecil hingga sistem skala besar yang membutuhkan beberapa server terdistribusi dan perangkat keras penyimpanan di satu atau lebih lokasi. Kami mengandalkan manufaktur hardware  terkemuka untuk menghadirkan teknologi terbaru dengan standar industri tertinggi.